Secret Number 2:
Don't operate your business
in
stealth mode online.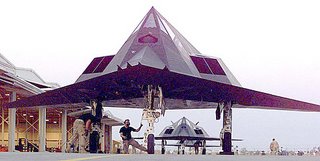 Are new customers able to find your business online? If you were to sum up your business in five to ten keywords or key phrases, could new customers find you on the Internet?
Yes - No - Maybe
I would venture to say if the answer was yes, no, or maybe; I'll bet you would want to improve the position of your company in the search engine results pages. All businesses need to continue to attract new customers to stay alive. Attracting those sales leads and potential customers online requires a creative Internet marketing approach with both the advertising and marketing aspects hitting both the logic and emotions of website visitors.
Having a sterile marketing and advertising message, and having a stealth website, may be placing your business on the back burner instead of the full thrust afterburner online. Search engine algorithms are in a constant state of tuning, in searching out new and better results for their users, (me and you and other businesses too). This means that if your website can not be properly crawled by the automated search engine robots, then your website does not get into the search engine database and visitors will never find you online.
The world is quickly heading paperless and as such, many are throwing out the phone books. People are going online everyday to not only buy products or shop at ecommerce sites, but they are looking to the local Internet to find their local car repair shop's phone number or find an address of that business on the other side of town. They are also looking to the Internet to find new businesses that can supply them with products or services.
With the fact that the boundaries are removed for Web browsers, it is very easy to have someone venture off to another location.
Try this experiment, see what you can discover simply by starting at the Google News home page and keep clicking on links that you are interested in. You will be able to wander the world without so much as even having to type in a single word with the keyboard. Every click takes you to some other page with information related to what you previously were viewing. And, if you get into a forward looking spot that is not related then it is simple to go back with the back button on the browser.
The point with this exercise is, information is intense. The Internet is growing faster than anyone could ever keep up with. Google had/has a goal of cataloging the world's information, however, that simply is not going to happen, IMOP. Information is being generated at a faster rate than what can be cataloged.
So, how do you get your website discovered online. Secrets untold. Content, links, good web pages and website structure, and amplifying your niche markets. Folks, it is easy to write these secrets untold down, but it much more difficult to implement a strategic marketing plan to expand on each of those stated areas.
Content is king. Long live the king.
I'm sure that everyone has heard that they need content on their websites. Certainly, website content is a prerequisite today to being discovered by other companies through the search engines. If you are B2B, Business to business, or in the case of other consumers finding your company as is the case when selling B2C, which is business to consumer, having the content that can be cataloged by the search engines will be a big plus to begin with.
Links and More Links To Success
Quality, type, and numbers of links are the secrets here to success. Getting those quality links pointed to your company website definitely can be a challenge. IMOP, that depending on the competitive nature of a particular market, it is wise to have a budgeted amount for link marketing that must be done in order to gain quality traffic to your website. Also, be forewarned, just any links won't do. This might be equated to having a paid Yellow Page ad in all the Yellow Pages through out the country. If you want to be in a large number of online directories, someone will have to foot the bill. Think of it as an Online advertising budget, which by-the-way, online advertising can also be utilized to target market segments through what is referred to as Search Engine Marketing, Pay-per-click advertising, or PPC advertisements for short.
Build Me A Website For Success
The foundation of a website design is a very important consideration in having a successful Internet marketing strategy to getting a good ranking in the search engine results pages. The days are long gone when your son can just slap a website together and have it magically show up well in the search engine results pages for highly targeted market segments.
While all of these are some of the secret keys to success, there still requires being creative in your business
marketing and advertising
approach. So, don't operate in stealth mode any longer. Visit
Professional Web Services
today to read all about our creative Internet marketing services, in which your company can get discovered online. Your company can become an Internet Star. Write us and ask for your free
Internet marketing evaluation
today.